Giving a Cup of Christmas Cheer
Hello to all my crafty friends!
I wanted to share my #1 favorite item from the Stampin' Up! 2019 Holiday Catalog Creativity is Calling Catalog.
The Cup of Christmas Bundle!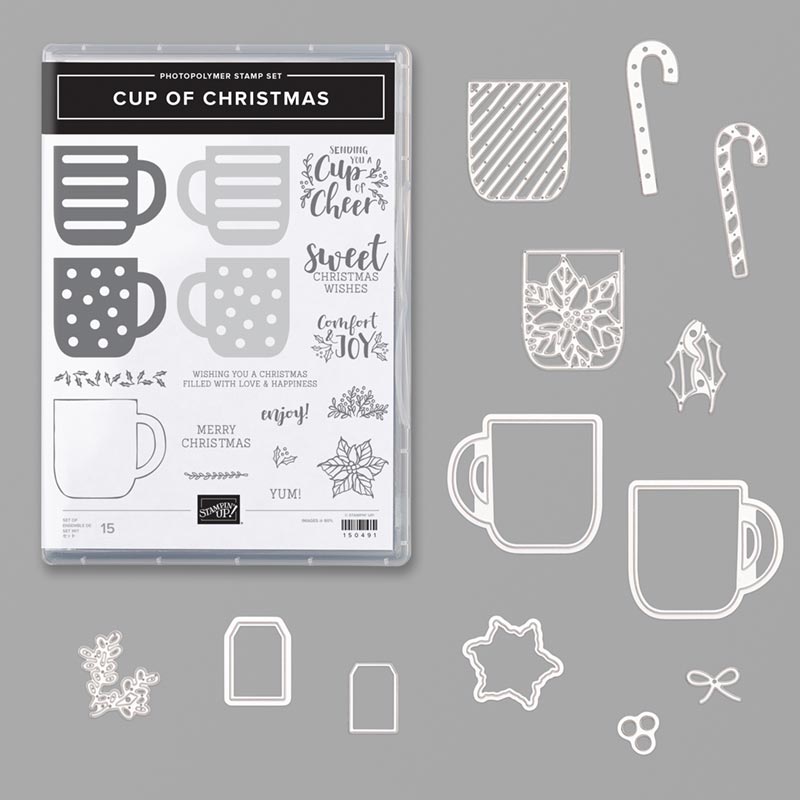 I have had so much fun playing with this set and continue to enjoy it in new ways.
The 3D project I am sharing today comes all the way from
Fichtelgebirge, Germany!
It was a little challenging to convert the measurements and I am sure I did not use the easiest methods...but here it is...
An Accordion Tea Bag Holder with a Magnetic Closure.
It is truly amazing we can share in creativity with others all over the world!
I have designed a couple of variations.
The one I am sharing here begins with a piece of
2 3/4" x 11" Crumb Cake Cardstock
scored on the 11" side at 3 1/8", 3 7/8", 7 1/8", and 7 7/8".
I rounded the enclosure flap edges.
Two Whisper White rectangles cut to 3 1/2" x 3"
were scored at 1/2", 1 1/8", 1 3/4" 2 3/8", and 3".
These two accordion pieces were adhered slightly off set to the edge of each side to create the inner storage sleeves for the tea bags.
Small round magnets with adhesive backs were attached at the midpoint of the box measuring 1 3/8" to create the flap enclosure.
I also created an Autumn set.
I also created a 3" x 11" box with envelope inserts not show here.
I hope you give this project a try.
Thank You for visiting Tattered Shoes Designs!